The world of running shoe brands lies where fashion meets function and performance. Whether chasing your best or savoring a leisurely jog, your athletic footwear brand is your trusted companion on this journey.
In the article, we'll rank the best running shoe brands available right now, from legendary titans with vast legacies to nimble newcomers harnessing new technology. Separately, we'll cover the top European and Japanese running shoe brands and those made in the USA.
We'll cut through the noise, explore the standout features, and reveal why these brands are worth your attention. No fluff and sugarcoacting, just the facts and our professional oppinion to help you make a sound decision. Ready?
Top 10 Running Shoe Brands Ranked
Top 5 Running Shoe Brands Made in USA
The List of the Best European Running Shoe Brands
The Best Japanese Running Shoe Brands
Saucony — The Oldest, yet the Best Running Shoe Brand Now

Headquarters: Waltham, Massachusetts, USA
Founded: 1898
Tagline: "Run for Good"
Foams: PWRRUN, PWRRUN+, PWRRUN PB
Technologies: FORMFIT, SPEEDROLL, PWRRUN+ Insole, Hollow-Tech
Unlike many other sports brands, Saucony is the running-first company, and the tagline clearly states that focus. It's also the oldest running shoe brand on our list, and that kind of longevity demonstrates the commitment to quality and innovation in its products.
Saucony is dedicated to researching the biomechanics of running and using that knowledge to design footwear with superb running economy and performance. Also, they work closely with athletes to get feedback on materials and technologies and iterate on early versions of shoes.
Whether you're a seasoned marathon runner or just getting started, Saucony has a shoe that can cater to your running needs. Their wide range of options covers an entire training cycle, various terrains, and even special foot needs.
Saucony is making strides in creating eco-friendly running shoes. They use recycled materials and reduce waste and water in their manufacturing processes.
The most comfortable shoe: Saucony Triumph 22
The balanced shoe: Saucony Endorphin Speed
The fastest shoe: Saucony Endorphin Elite
Hoka — The Most Comfortable Running Shoe Brand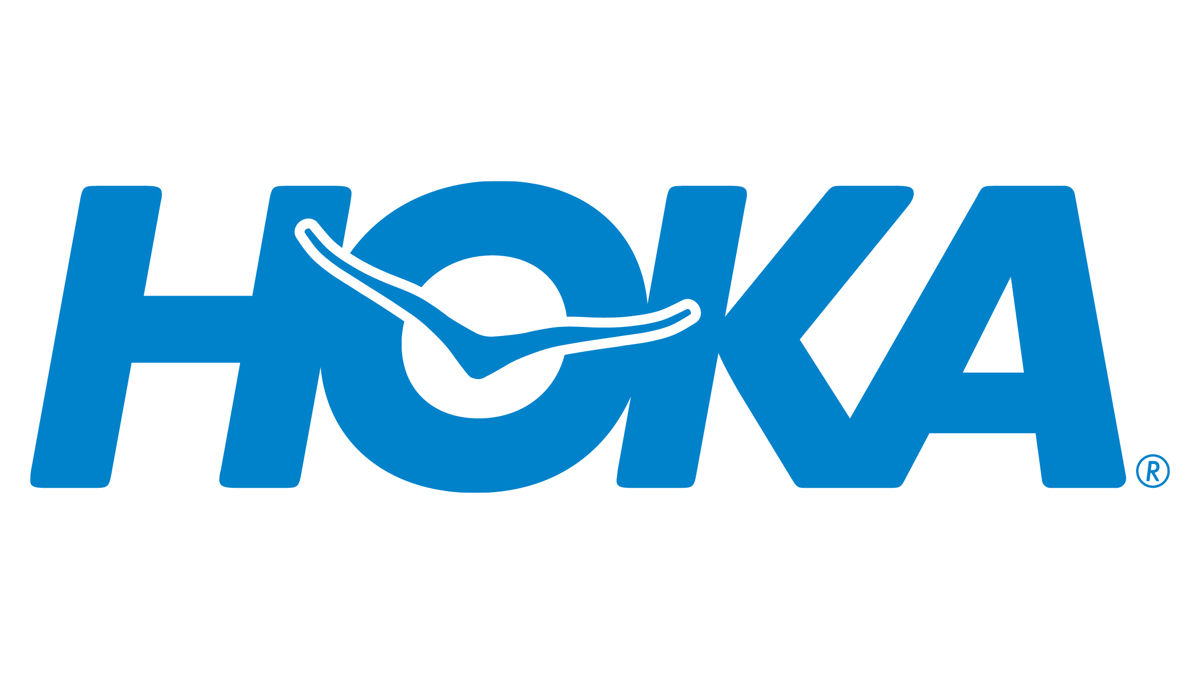 Headquarters: Goleta, California, USA
Founded: 2009
Tagline: "Fly Human Fly"
Foams: Cushioned Midsole, Profly, Profly+, Profly X
Technologies: Meta-Rocker, Active Foot Frame, J-Frame
Hoka has carved out a distinctive niche in running shoes by offering unique ones. What sets Hoka apart is its innovative approach to cushioning technology. They've reimagined the traditional running shoe feel, and their signature feature is maximal softness.
Hoka shoes started to employ thick midsoles long before those became mainstream. The midsole doesn't just mean extra comfort, although that's certainly a part of it. It also translates to remarkable shock absorption, which makes a difference on long runs and demanding terrains.
Hoka has an impressive range of shoes for different runners and conditions. Whether pounding the pavement on city streets, hitting the trails, or looking for stability during your runs, Hoka has a shoe engineered to meet your needs.
Hoka's commitment to innovation means you're getting the latest advancements in running shoe technology. One of its standout features is the Meta-Rocker. The curved sole shape promotes a natural and efficient stride, making each step effortless.
Hoka continuously pushes the envelope regarding design and materials in the top-performing models. They understand that runners are always seeking an edge, whether shaving seconds off a personal best or going the extra mile, quite literally.
Hoka is one of the youngest running brands, but it feels like it was always around. When runners demand comfort, performance, and cutting-edge technology, Hoka delivers on all fronts. So, if you're looking for the best running shoe brand, Hoka deserves your consideration.
The most comfortable shoe: Hoka Bondi
The balanced shoe: Hoka Clifton
The fastest shoe: Hoka Rocket X 2
Asics — An Unexpected Leapfrog from Lost to Best

Headquarters: Kobe, Japan
Founded: 1949 (as Onitsuka Tiger)
Tagline: "A sound mind is a sound body"
Foams: FlyteFoam, Propel, Blast, Blast+, Blast Turbo, AmpliFoam
Technologies: GEL, Guidesole, Trusstic, DuoMax/Litetruss, IGS
When selecting the ultimate running shoe brand in today's market, Asics emerges as a frontrunner. Asics has a rich heritage of an authentic Japanese company. Their legacy dates back decades, and their extensive experience reflects their dedication to quality and performance.
Asics established the Institute of Sport Science (ISS) and reinvented the scientific approach to running. They meticulously study the runner's construction and gait to engineer innovations in materials and technology that enhance your performance while minimizing the risk of injury.
Asics leverages advanced materials and engineering techniques to craft supremely comfortable and highly performing shoes. One of the central technologies is the GEL cushion system, which provides excellent shock absorption while maintaining responsiveness in crucial areas.
Collaborating closely with top designers and diverse athletes helped Asics to pivot from the downturn to a market leader. Their partners and allies provided the ISS researchers with valuable feedback to improve products and help them find traction in real markets.
Asics has the most extensive array of options in running shoes. They acknowledge that every runner is distinct with specific needs, and they deliver the diversity to accommodate them all. Often, it goes too far and becomes challenging to reveal the differences between similar models.
The most comfortable shoe: Asics Nimbus
The balanced shoe: Asics Novablast
The fastest shoe: Asics Metaspeed Edge+
Nike — The Shoe Dog Leading in Speed at All Costs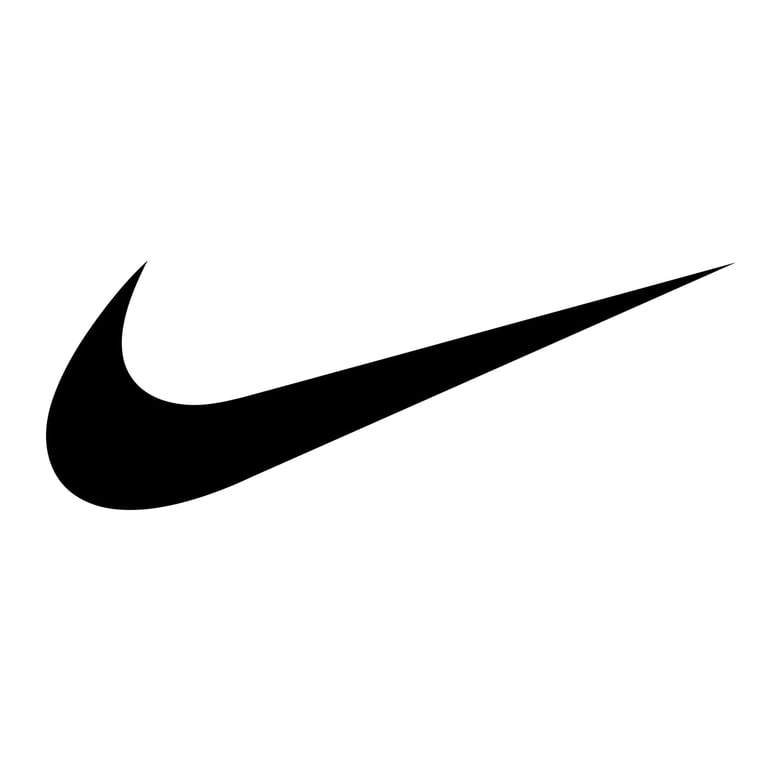 Headquarters: Beaverton, Oregon, USA
Founded: 1964
Tagline: "Just Do It"
Foams: Cushlon, React, ZoomX
Technologies: Air Zoom; Stability, Polyamide, and Carbon Plate
I don't like Nike as a brand and would prefer my money to go to a more responsible athletics company. I'm biased. However, I can't ignore their running shoes—they consistently set new world records and raise the bar in performance and technology.
Its relentless drive for innovation and competitive advantage at any cost sets Nike apart. They push the boundaries of technology, introduce new materials, and utilize unusual design solutions. Not surprisingly, sometimes, their early models became banned by World Athletics.
The quest for innovation has led to iconic features like the Air Zoom unit. It performs similarly to Asics GEL technology but employs air instead of gel. Moreover, Nike was the first brand to put a carbon-fiber plate in a shoe—it provided an unfair advantage to their athletes at those times.
Beyond innovation, Nike leverages the highest marketing budget among sports brands and has contracts with the top athletes. As a result, Nike is a highly recognizable name and logo around the world. The brand alone has the highest assessed value in the industry — over $50B.
The most comfortable shoe: Asics Invincible
The balanced shoe: Asics Pegasus 40
The fastest shoe: Asics Vaporfly 3

Adidas — The High-End Brand for a High-End Price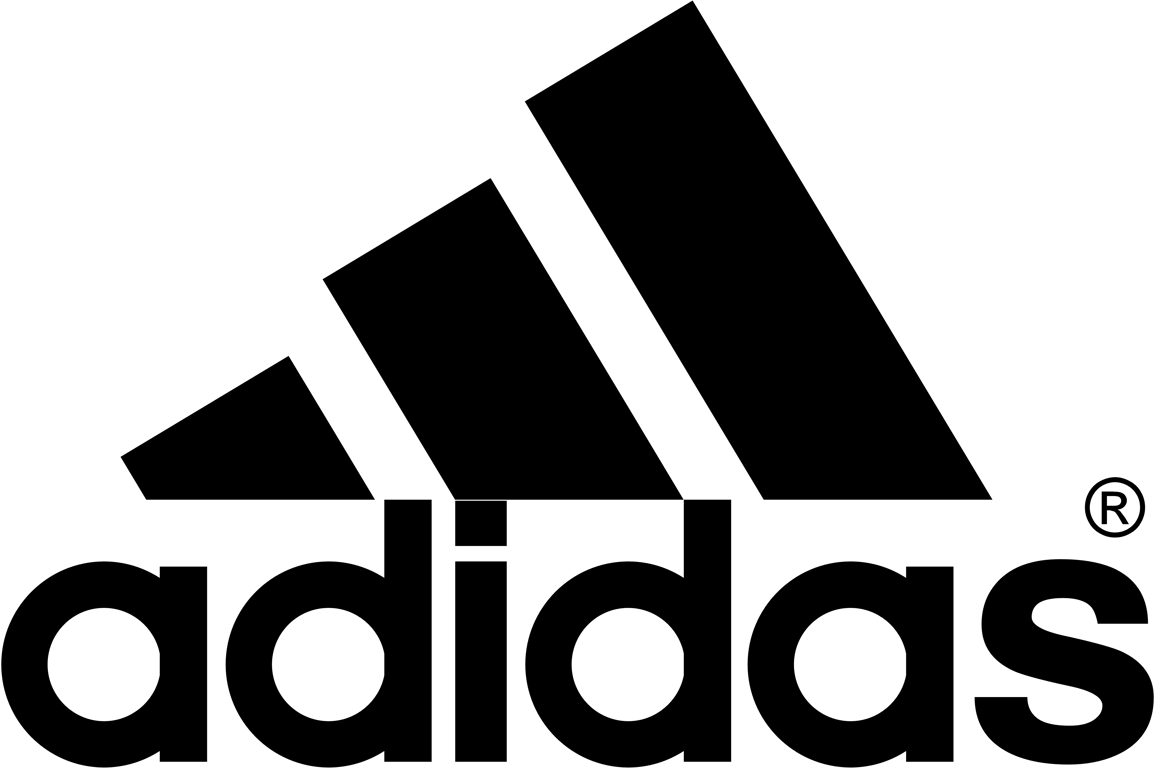 Headquarters: Herzogenaurach, Bavaria, Germany
Founded: 1924 (as Gebrüder Dassler Schuhfabrik)
Tagline: "Impossible is Nothing"
Foams: Bounce, Boost, LitestrikePro, Repetitor
Technologies: Control Rail, Torsion & LEP, Carbon Rods, 4D FWD
When discussing the best European running shoe brand, Adidas is #1. It made a bet on product design and quickly got customer's trust and loyalty, as well as world awareness and a venerable reputation.
Initially, Adidas introduced high-performing, relatively lightweight, and comfortable running shoes. It was a significant contrast to ordinary athletics footwear at those times and a huge success. Many world records were set in their shoes, and they always appear on the podium.
Adidas is no longer leading the race for innovations, but its shoes are still on the edge of running technology. More importantly, they aren't mindlessly copying from the tech leaders but trying to do something different and better and pave their way to success.
Adidas has introduced Boost foam—the material that delivers exceptional cushioning and has impressive longevity. However, instead of carbon plates, they utilize carbon roads — the five tubes (one per toe) that ensure the same or even better energy return and propulsion.
Like other high-end running shoe brands, Adidas relies on the synergy of in-house scientists and a community of top athletes to create new models. However, sometimes, the collaboration brings to the world running shoes tailored to pro-elite runners rather than ordinary runners.
After a few unsuccessful models in 2022, they have found traction between actual customer needs and the product features again. However, I can't say the same about the pricing for some models—they are above the market without an apparent reason.
The most comfortable shoe: Adidas Ultraboost Light
The balanced shoe: Adidas Boston 12
The fastest shoe: Adidas Adizero Pro 3
Brooks — Consistently Best-Selling Running Shoes in the US

Headquarters: Seattle, Washington, USA
Founded: 1914
Tagline: "Run happy"
Foams: DNA Loft, DNA Amp, DNA Flash
Technologies: GuideRails, BioMoGo DNA, Propulsion Plate, TrailTack
Brooks' philosophy is about maximizing value per customer buck. So, their goods provide excessive durability and quality, placing Brooks at the top of the list of best running shoe brands. Figuratively speaking, Brooks is the Toyota of the running shoe market.
The quintessence of Brooks' approach to running shoes is best described in its iconic model — the Ghost. It features a modest design and quality materials that withstand wear and tear for a long time. Customers loved it and made Ghost the best-selling running shoe in the US.
The success of the Ghost made Brooks the hostage of their loyal buyers' preferences. So, Brooks doesn't do significant updates to their lineups very often. Moreover, in newer versions, they don't change much, usually only design and minor things that don't alter the overall feel.
What truly distinguishes Brooks is their dedication to fit the most extended variety of feet. It is one of two running shoe brands that create footwear for wide- and narrow-feet runners for both men and women. So, with Brooks, you'll never shop in the kids' sneaker section again.
Despite its long history and positive reputation, Brooks is not well known outside the US. However, after trying Brooks once, many runners stayed with the brand for years.
The most comfortable shoe: Brooks Ghost 15
The balanced shoe: Brooks Hyperion
The fastest shoe: Brooks Hyperion Elite
New Balance — From Narrow to Wide, Top Shoes for Any Feet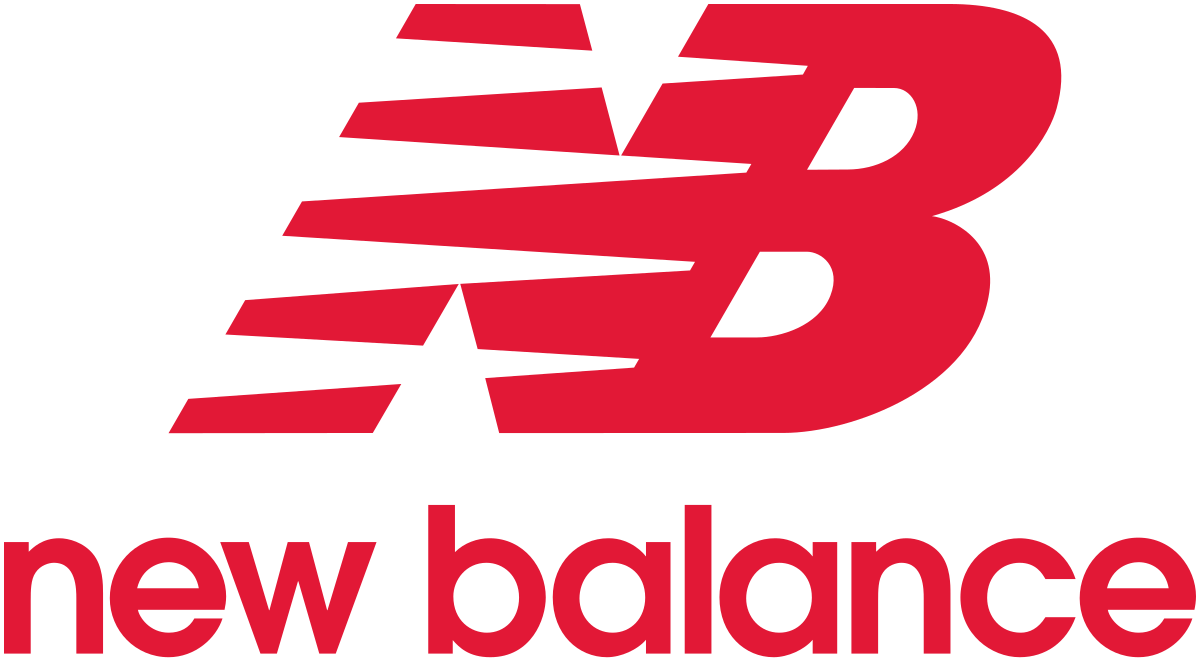 Headquarters: Boston, Massachusetts, USA
Founded: 1906
Tagline: "Fearlessly Independent Since 1906"
Foams: Fresh Foam, Fresh Foam X, FuelCell, FuelCell ACL
Technologies: Energy Arch, Dual Density Post
New Balance boasts a heritage dating back over 100 years when William J. Riley devised an arch insert for workers on their feet all day. Over the years, a few generations of management have changed, but the brand's focus on quality and comfort remains the same.
New Balance's agility in responding to market trends helped them transform the "dad's shoes" image into a symbol of contemporary sought-after footwear. However, New Balance products were costly, and their models still tend to be upmarket.
Like Brooks, NB produces most running shoes in a wide range of widths, from XX-Narrow to Extra-Wide. In contrast to Brooks, the New Balance footwear features a modern and fresh design appealing to younger audiences.
The NB running shoes rarely appear on the podium, even though they have lightweight shoes with carbon plates and rocker designs in the lineup. Nevertheless, many runners choose their shoes to run the first marathon or get closer to the 3-hour mark.
The most comfortable shoe: New Balance More
The balanced shoe: New Balance 1080
The fastest shoe: New Balance RC Elite
On — The Youngest in the Top Running Shoe Brands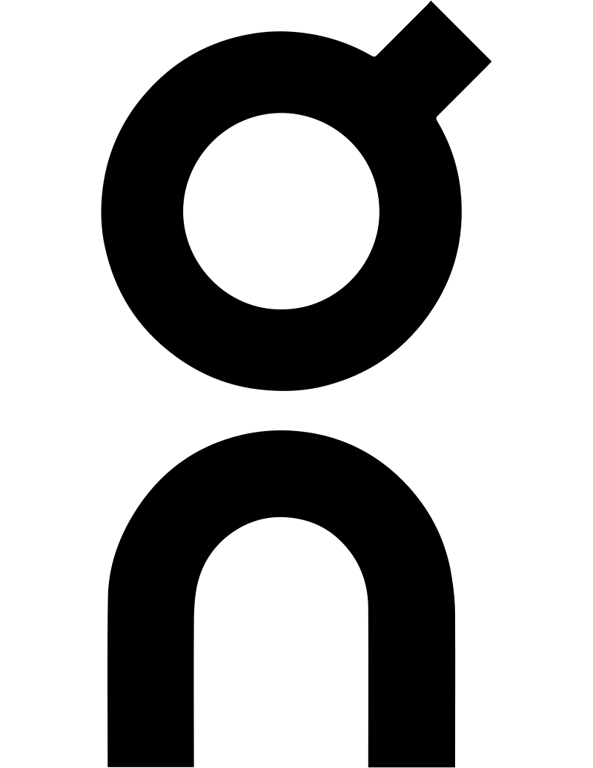 Headquarters: Zurich, Switzerland
Founded: 2010
Tagline: "Running on clouds", "Feel nothing"
Foams: Helion
Technologies: CloudTec, Missiongrip, Speedboard, Cyclon
I'm skeptical about somebody starting a running shoe company in 2010. The best running shoe brands are defined, and the top athletes are signed with the leading brands. However, On demonstrated that there is always a niche if you can be different enough in a good sense.
Picture this: a running shoe with garden hose-like structures attached to the soles. Sounds bizarre, right? But it works. These rubber hoses pad your vertical movement and assist you horizontally, too. It's like running on clouds, or so they say.
Regardless of the innovation, their first running shoes were stiff as a brick. The brand tried to soften the ride by making a more cushioned insole. Initially, the trick worked out, but the effect lasted under 100 miles, and the shoe transformed into a brick again.
Nevertheless, the customers were hungry for a standout shoe that made them stand out, too. So, the On shoes were a success despite a relatively high price tag. Moreover, Roger Federer stepping in as a partner dramatically increased the worldwide popularity of the brand.
Over ten years, On has significantly improved the technology and came up with the shoes that actually deliver the soft ride advertised by the brand. They aren't the softest on the market but are an excellent choice for beginners and advanced runners.
The most comfortable shoe: On Cloudmonster
The balanced shoe: On Cloudsurfer
The fastest shoe: On Cloudboom Echo 3
Puma — The Underrated Dark Horse in Top Running Brands
Headquarters: Herzogenaurach, Germany
Founded: 1948
Tagline: "Forever Faster"
Foams: NITRO, NITRO Elite, PROFOAMLITE
Technologies: PWRPLATE, RUNGUIDE, PWRTAPE, PUMAGRIP-LT
Puma's fame is intimately tied to a legendary sibling rivalry. The feud between the Dassler brothers led to the birth of Puma and Adidas. This rivalry ignited a competitive spirit that still burns in Puma's DNA today.
Both companies strived to outperform each other, fueling innovation and leading to groundbreaking developments in running shoes. From the beginning, Puma catered to athletes' needs, making their shoes stylish, recognizable, and high-performing.
As a result, Puma has a history of legendary athletes endorsing their products long before signing the athletes became an ordinary thing in the industry. Puma's acceptance on the world stage and among top athletes is a testament to its credibility.
Today, Puma demonstrates a rapid adoption of new technologies and impressive adaptability to changing trends. The flexibility keeps the brand relevant and appealing to a wide range of runners seeking high performance without overpaying for bloated marketing budgets.
The most comfortable shoe: Puma Magnify NITRO 2
The balanced shoe: Puma Deviate NITRO 2
The fastest shoe: Puma Fast-R NITRO Elite
Mizuno — High Value and Quality for Unreasonable Price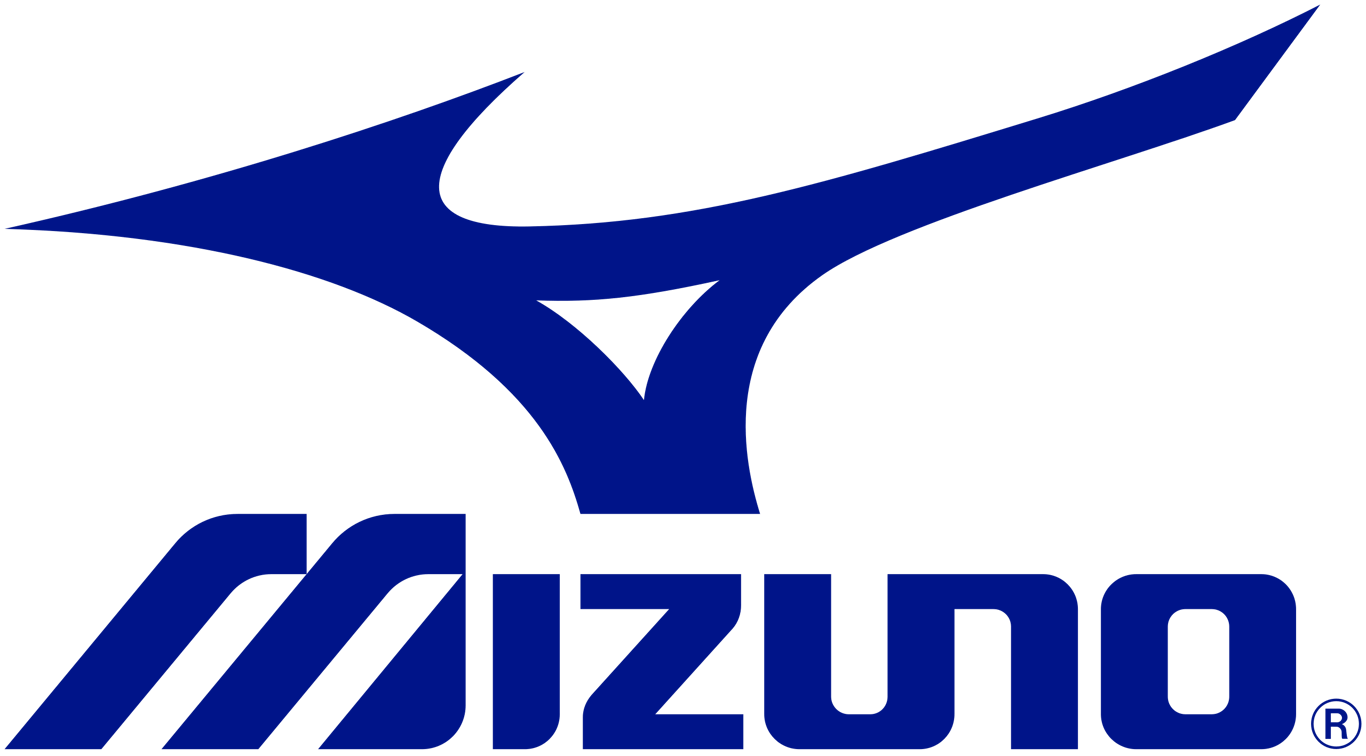 Headquarters: Suminoe, Osaka, Japan
Founded: 1906
Tagline: "Reach Beyond"
Foams: Enerzy, Enerzy Core, Enerzy Lite
Technologies: Wave, Support Wave, Pebax, X10, G3
Rehash Emos Uno, the founder of Mizuno, was passionate about sports, and his love for sports laid the foundation for Mizuno's commitment to excellence in athletics products.
Since 1938, Mizuno has been investing in its scientific laboratory, making a bet on production quality, precision, and innovation. Consequently, durability and meticulous attention to detail became the distinctive characteristics that set their products apart from the competition.
One of the revolutionary features introduced by Mizuno was the Wave. It is a plastic plate in the midsole that enhances energy return. The technology made shoes more responsive but stiff and less appealing to ordinary runners. However, other brands improved and adopted the feature.
The recent trigger for running world to talk about Mizuno was the release of Wave Rebelion Pro. It is a carbon-plated race day shoe with a controversial stack height and form that are on the edge of rules and regulations by the World Athletics.
Currently, Mizuno is one of the best running shoe brands on the market. The only disadvantage is the pricing strategy. With Mizuno, you don't get the intangible brand value and recognition by society that Nike, Adidas, and others provide. But you pay an equal price.
The most comfortable shoe: Mizuno Wave Sky 7
The balanced shoe: Mizuno Wave Rider 27
The fastest shoe: Mizuno Wave Rebellion Pro
Wisdom Running editors independently select and review everything we recommend. As an Amazon Associate, we earn from qualifying purchases. When you buy through our links, we may earn a commission at no extra cost to you.